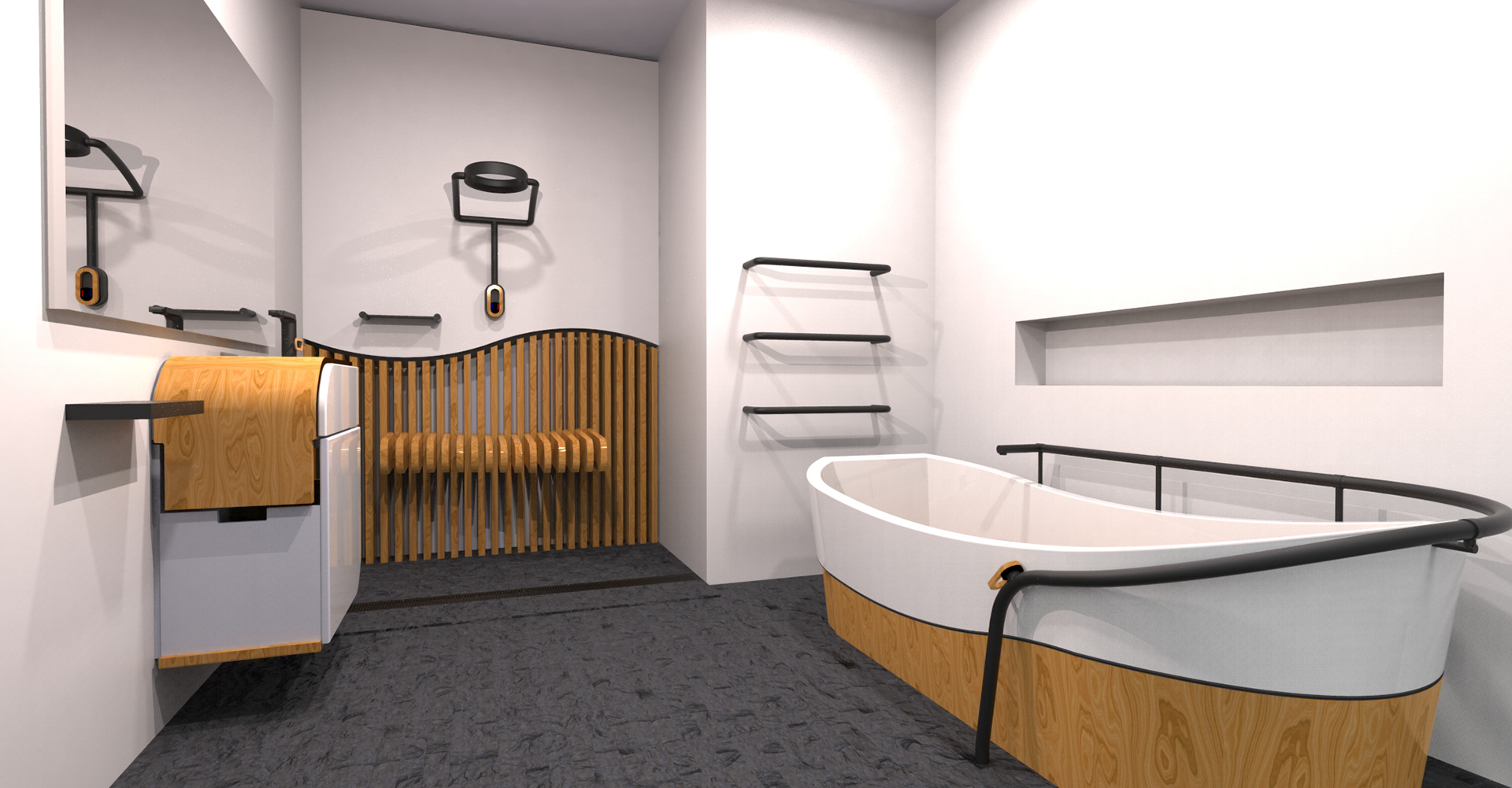 A group project in which the goal was to create a space for families with members in every stage of life. From very young to the elderly, the shower, bathtub and vanity all have features that accommodate people of all ages and abilities. As well as taking a lead role in this project, I was also in charge of the shower design.
This design has been heavily influenced by emerging trends in bathroom design such as the use of organic materials and new minimalism. Unstained resin coated timber is used throughout the wooden features to give a more natural look while sealing it from the very humid conditions of the bathroom. Rough stone tiling is also used to meet the growing trend for natural materials, and provides a non slip surface that is user-friendly to people with reduced mobility such as the elderly.  A seat is also built into the wall as part of the shower area, so if users need to take a break from standing it can be easily pulled from the wall where it will stop at 90 degrees and provide a sitting surface 600mm from the floor.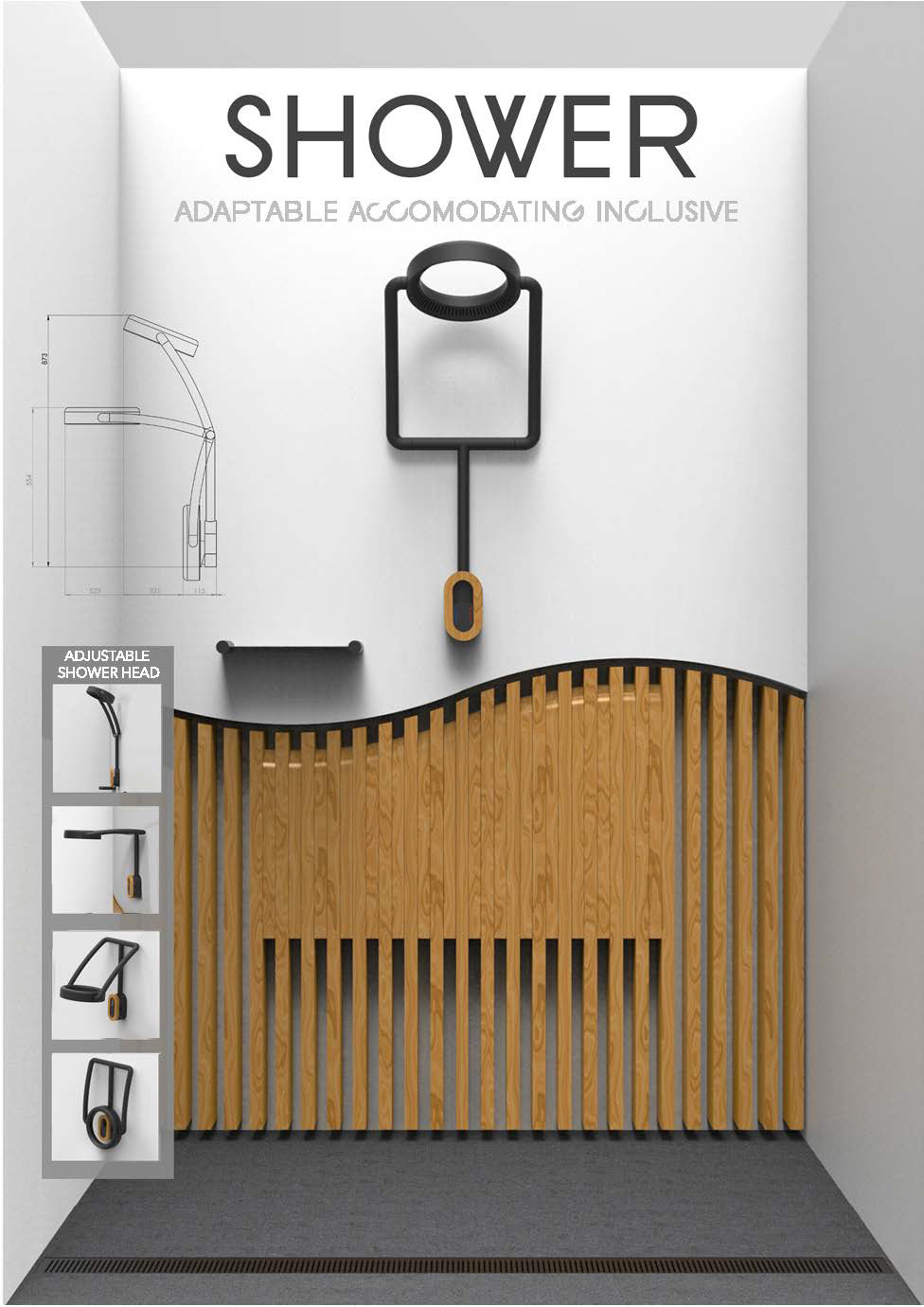 The shower head's main feature is that it can be adjusted up and down to meet the needs of people of small or great stature. It is designed with simple powder coated piping and a ring head, in an attempt to appeal to minimalistic trends. The tap is levered so people who have problems with motor control have to apply less force in order to turn or pull the lever.